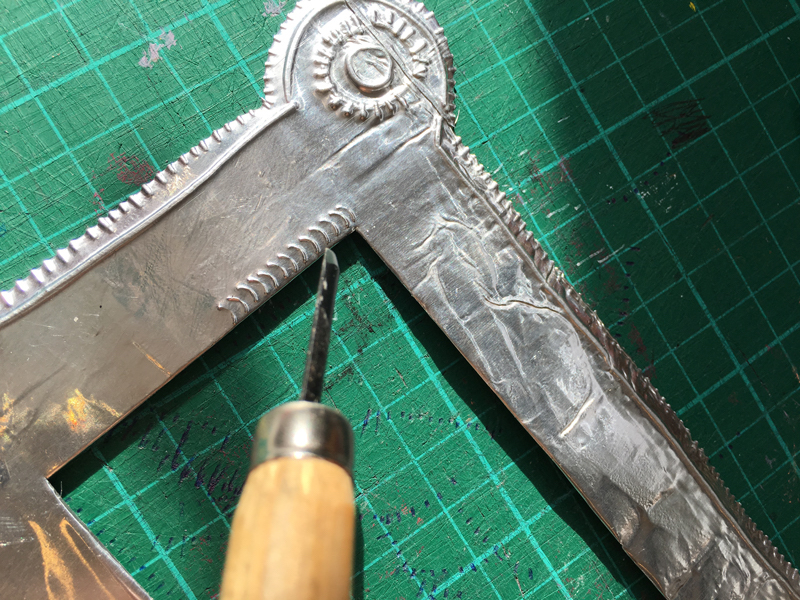 Holy Nichos Otra Vez!
Lost something, never to be found again? Pray to Saint Anthony.
Wishing you were wittier / funnier / more god damn hilarious than you already are? Pray to Saint Genesius of Rome.
Want (read NEED) more beer in your life? Pray to St Arnold.
Yes, we have a workshop to cater to everyone' needs and prayers - introducing Maria Flores from "Say Hola" who will be helping you create your very own Nicho! Pick a Patron Saint and create a Nicho to take pride of place in your home to honour and to cherish. Using an array of traditional and pop culture mixed media, Maria will guide you through this ancient ritual guaranteed to be life improving… well, depending on your Saint… St Arnold could have a lot to answer for …
Over a fun filled, coffee fuelled, Mexican Feast and Margaritas morning, you will learn…
The culture and traditions behind the making of Nichos (tin plate shadow box style alters)
How to build a Nicho from beginning to end
Decorating techniques using a range of mixed media.
What You Get
Students will receive all the necessary components to build your own Nicho plus all decorating materials
You will also enjoy a gourmet spread – and did I mention Margaritas? Yep – it wouldn't be the same without an alcoholic bev.er.age… Ándale!
A chance to reinvigorate your Holy self...
Important Info
The Windsor Workshop is located on level 1 of 115 Chapel Street, Windsor. Windsor train station is a 4 minute walk, or jump off at Duke Street stop on Tram 78. All day parking is available behind Paint Spot, Windsor (opposite the station) for around $7/day.
Our workshops are suitable for persons 16 years or older.
Terms and Conditions/ Cancellations
The Windsor Workshop reserves the right to cancel any scheduled workshop. The reasons this may occur are (a) if a workshop does not reach the minimum number of students or (b) an Artist or Workshop Facilitator falls ill. In the unfortunate circumstance of a workshop being cancelled, students will be notified at least 2 days before the commencement of the workshop and a credit note will be issued to be used at a later date. Unfortunately we are unable to offer refunds if the class is cancelled.
If you are unable to attend your workshop, please let us know within four days of your workshop and we will give you a credit note to be used at a later date, or transfers are available upon request. No credit notes will be issued for cancellations when less than four working days' notice is given.
We will likely have the cameras out so you will be photographed at this event. Please notify us if you would prefer not to be photographed.