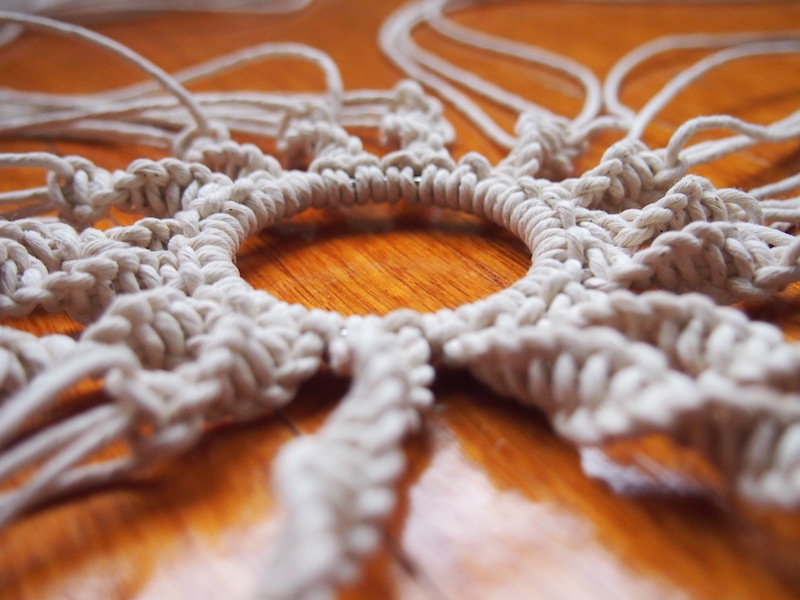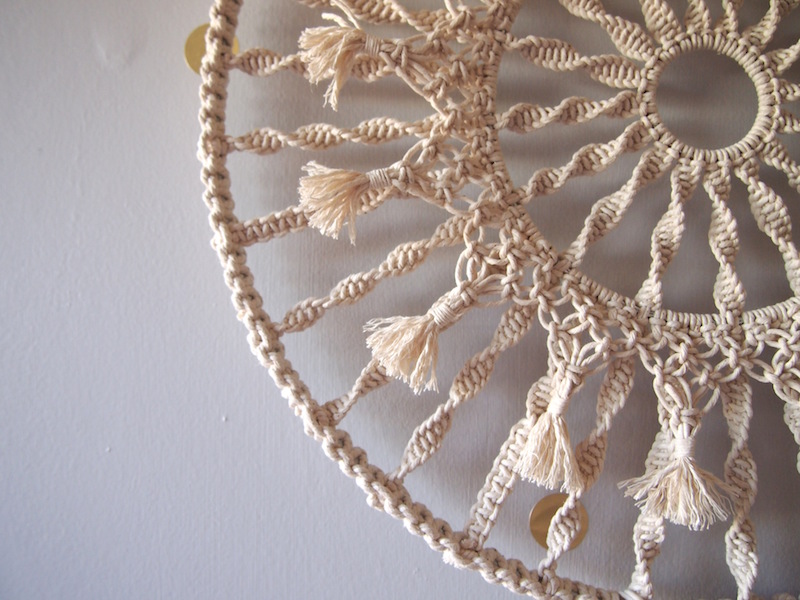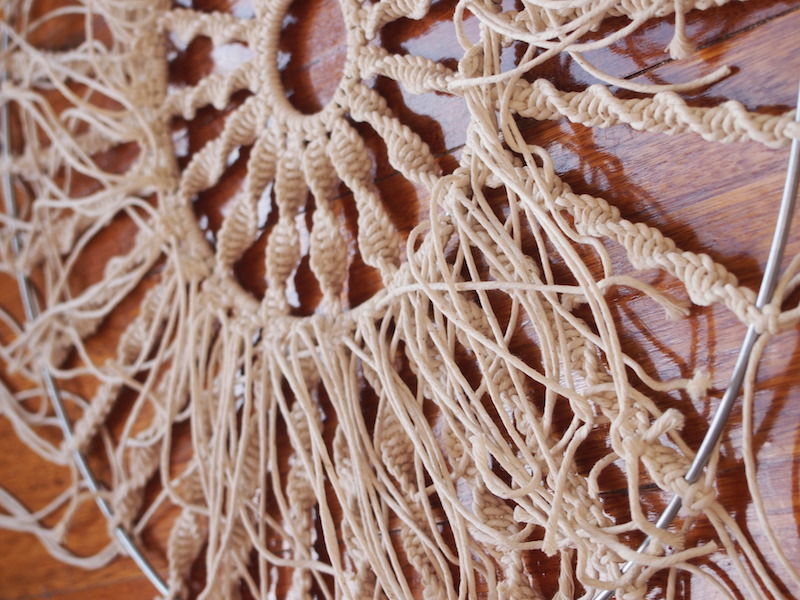 In a day and age where more and more emphasis is being placed on handcrafted pieces made with integrity and unique craftsmanship, Philippa Taylor would find herself sitting on the top rung. Combining handmade porcelain pieces with meticulous weaving, her 'wearable art is both elegant and grounded'. Her work has an earthy feel that could date back 1000's of years to when tribes of women sat around weaving and knotting and creating remarkable pieces of both culture and art.
We are simply over joyed to be offering a macrame workshop with Philippa, where you will learn how to create a contemporary Macrame Wall Hanging. Do not miss out on this wonderful opportunity to spend some time with one of Melbourne's most admired artists!
* DOUBLE HAPPINESS OFFER - Book both the Woven Rope Jewellery and Macrame Wall Hanging workshop for $50 off. ($325)
Over a fun filled, coffee fuelled, champagne sipping arvo, you will learn…
A series of construction techniques to create a Macrame Wall Hanging
Techniques include: Half Knot, Larks Head and Square Not
Weaving techniques and tassel making
What You Get
Depending on skill level, you will walk away with a Macrame Wall Hanging (or one that is almost finished and ready to hang).
A pack containing rope and macrame tis bits to make a Macrame Wall Hanging plus take home notes so you can continue on your merry macrame making way!
Food, glorious food! Have you seen our grazing table? Let's just say we not only feed your minds, but we feed your tummies too. We will nourish you with an array of fine food, designed to fuel your body ready to produce that final masterpiece!
Oh, and a glass or two of delicious sparkling wine...
Check out some reviews from our recent Woven Rope Jewellery Workshop with Philippa:
"Loved every minute! It was well organised, great vibe and the catering was delicious! Learned heaps from Philippa who was very generous with her advice, assistance and resource tips."
— Meg
"The rope jewelry class was a great way to learn about basic weaving techniques that could be applied to jewelry and baskets. Swoon worthy materials and a excellent space to work in, I have definitely found another crafting obsession and am looking forward to booking more classes at The Windsor Workshop."
— Amanda
Important Info
The Windsor Workshop is located on level 1 of 115 Chapel Street, Windsor. Windsor train station is a 4 minute walk, or jump off at Duke Street stop on Tram 78. All day parking is available behind Paint Spot, Windsor (opposite the station) for around $7/day.
Our workshops are suitable for persons 16 years or older.
You may be photographed at this event
Terms and Conditions/ Cancellations
The Windsor Workshop reserves the right to cancel any scheduled workshop. The reasons this may occur are (a) if a workshop does not reach the minimum number of students or (b) an Artist or Workshop Facilitator falls ill. In the unfortunate circumstance of a workshop being cancelled, students will be notified at least 2 days before the commencement of the workshop and a credit note will be issued to be used at a later date. Unfortunately we are unable to offer refunds if the class is cancelled.
If you are unable to attend your workshop, please let us know within four days of your workshop and we will give you a credit note to be used at a later date, or transfers are available upon request. No credit notes will be issued for cancellations when less than four working days' notice is given.