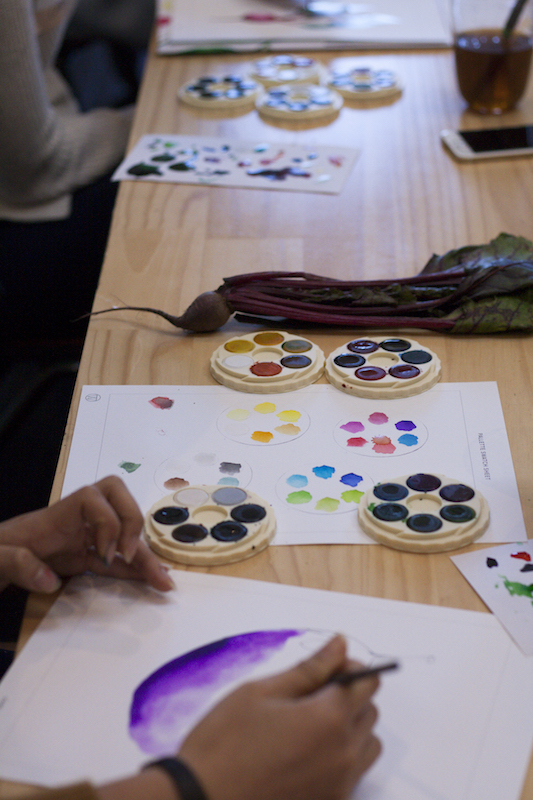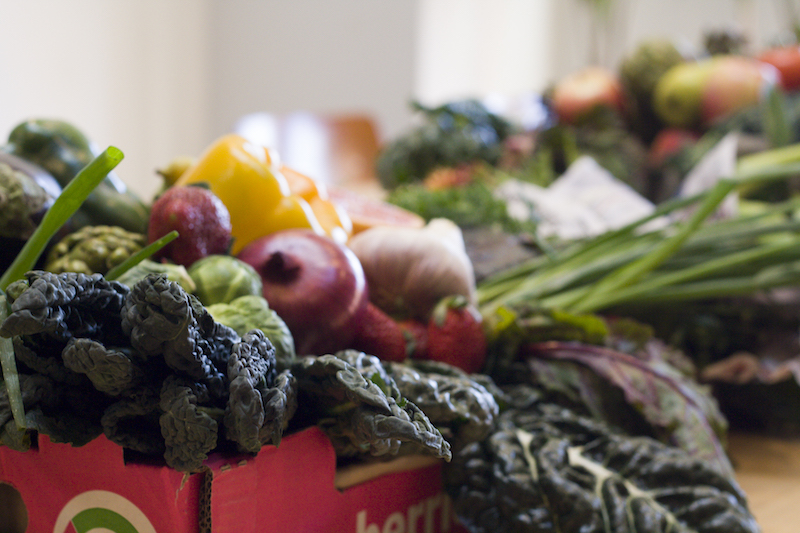 Ultramarine Violet, Raw Sienna, Burnt Umber – if the thought of these pigments drives you Venetian Red with excitement, then it is time to get cozy with Sarah's Winter Harvest Watercolour Workshop. During this workshop, you will draw inspiration from all things 'wintery'. Think baskets of winter veggies like eggplants, carrots, crunchy and leafy veg!
Come and be awed by Sarah Hankinson, one of Australia's leading Fashion Illustrators, as she demonstrates the skill and magic behind Watercolour Illustration. Class numbers will be limited so you get maximum one on one time with Sarah.
Over a fun filled, coffee fuelled, mulled wine sipping morning, you will learn…
The fundamentals of still life drawing.
The principles of Watercolour application (such as blending and saturation).
The joy of colour.
What You Get
There is no doubt you will be the Viridian Green envy of all your friends as they marvel at your newly discovered creative streak (insert Titanium White frosty glances here).
A Watercolour take home pack to the value of $40 - paint wheels, 2 x brushes, pencil and high grade watercolour paper.
Food, glorious food! Have you seen our grazing table? Let's just say we not only feed your minds, but we feed your tummies too. We will nourish you with an array of fine food, designed to fuel your body ready to produce that final masterpiece!
Oh, and a glass or two of delicious wine
Important Info
The Windsor Workshop is located on level 1 of 115 Chapel Street, Windsor. Windsor train station is a 4 minute walk, or jump off at Duke Street stop on Tram 78. All day parking is available behind Paint Spot, Windsor (opposite the station) for around $7/day.
Our workshops are suitable for persons 16 years or older.
You may be photographed at this event
Terms and Conditions/ Cancellations
The Windsor Workshop reserves the right to cancel any scheduled workshop. The reasons this may occur are (a) if a workshop does not reach the minimum number of students or (b) an Artist or Workshop Facilitator falls ill. In the unfortunate circumstance of a workshop being cancelled, students will be notified at least 2 days before the commencement of the workshop and a credit note will be issued to be used at a later date. Unfortunately we are unable to offer refunds if the class is cancelled.
If you are unable to attend your workshop, please let us know within four days of your workshop and we will give you a credit note to be used at a later date, or transfers are available upon request. No credit notes will be issued for cancellations when less than four working days' notice is given.